Creative Engagement Art Research Trip to Dublin Port
On Tuesday 30th January, Fifth Year Art students went on a Creative Engagement Research trip to Dublin Port with artist in residence Eleanor Phillips and their art teachers Ms Kavanagh and Ms Cunningham. This will be part of their Leaving Cert Art coursework preparation. This research trip is supported by Dublin Port and has been made possible through funding from Creative Engagement. The intention of the trip is for the students to use the information they gather to make a cross curricular link with another of their Leaving Cert subjects and use art as a means of exploring and communicating their findings on this personally chosen area of research. It is hoped that the students will gain a deeper knowledge of their chosen subject matter in the process, learn about the history of an integral part of their city, Dublin Port, and create original high quality art work. Their journey will follow that of an artist or designer from process to realisation.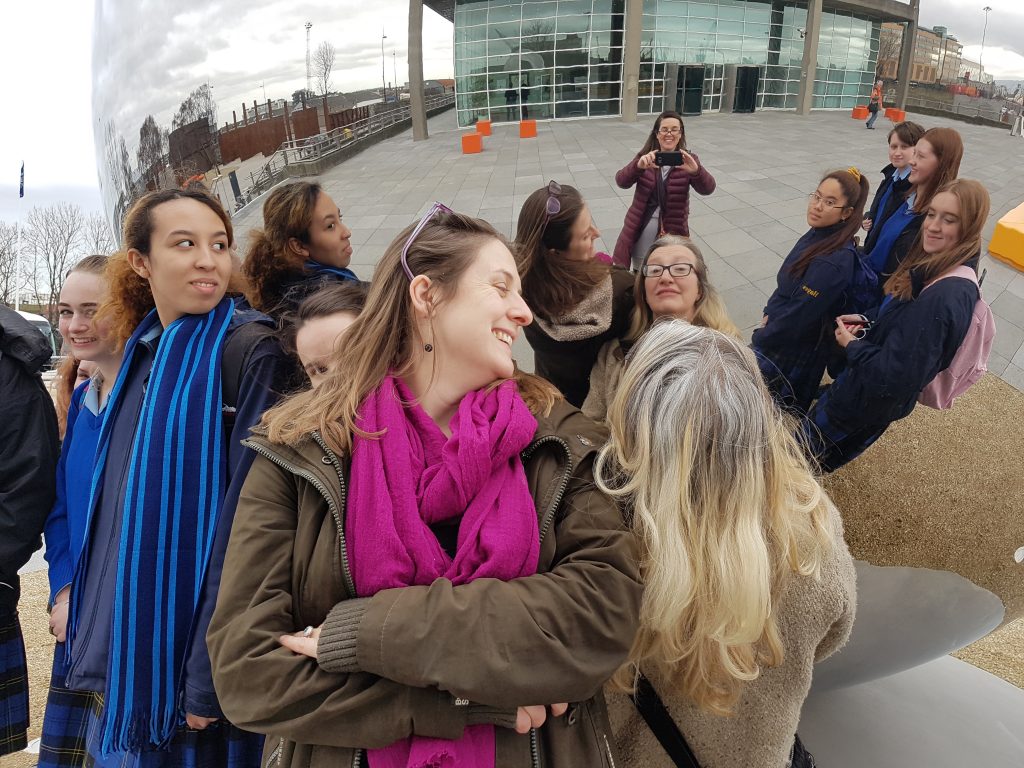 The project seeks to explore new thinking in education at senior cycle, which sets to encourage multi-disciplinary interaction as a means of engaging students in the real life learning outcomes of researching and critical thinking, while collaborating with their peers and professionals. Specifically, the focus will be on placing the learner at the centre of the five key skills: information processing, communicating, being personally effective, working with others, and critical and creative thinking. These will be further linked with learning outcomes identified by the NCCA in the Senior Cycle Key Skills Framework. It also aims to broaden the student's awareness of the city they live in and the role Dublin's Docklands plays in the life of the city and economy.