Presentation of Cheque to Our Lady Of Dolours Parish
Presentation of Cheque to Local Priests to Help Fund Parish World Meeting of Families Event in August.
St Mary's is delighted to be supporting The World Meeting of Families 2018. Dublin, Ireland, has been chosen by Pope Francis to host the WMOF from 21-26 August 2018, guided by the theme "The Gospel of the Family: Joy for the World".  This important and joyful international gathering will bring together thousands of families and individuals from all over Ireland and the world to attend the main events of the WMOF 2018 which will take place in Dublin and related events, including the hosting of international groups, which will take place all over the island of Ireland.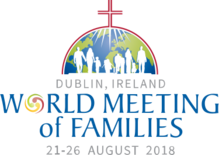 St Mary's was proud and honoured on September 26th 2017 to have the celebration of  our Mass for the Opening of the School Year enhanced by the presence of the beautiful  Icon of the Holy Family.  The icon of the Holy Family was specially commissioned by WMOF2018, written by iconographer Mihai Cucu, and assisted by the Redemptoristine Sisters of the Monastery of St Alphonsus, Iona Road, Dublin, as part of their ongoing prayer for families. The Icon was unveiled and anointed on the 21st August 2017, during the launch of the one-year programme of preparation for the WMOF at the National Novena in Knock, Ireland.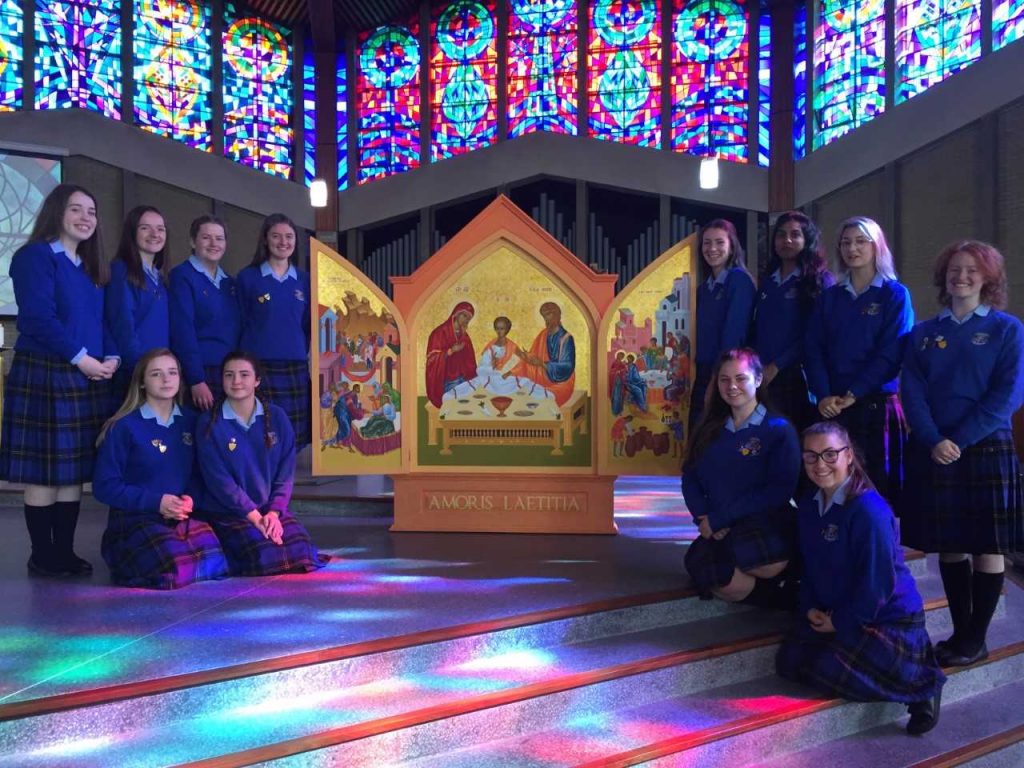 Our local parish Our Lady of Dolours is also very involved in preparations for the WMOF during which they will be welcoming two  Ethopian families into the community. Fundraising is underway and two of our TY students on behalf of the school community were delighted to present to our parish priest Fr Richard Sheehy and to  Fr Sintayhu Gemchu a cheque for €400 which was raised from our Inter-Schools History quiz to help cover travel expenses for the families who will be visiting Glasnevin Parish in August to mark the World Meeting of Families.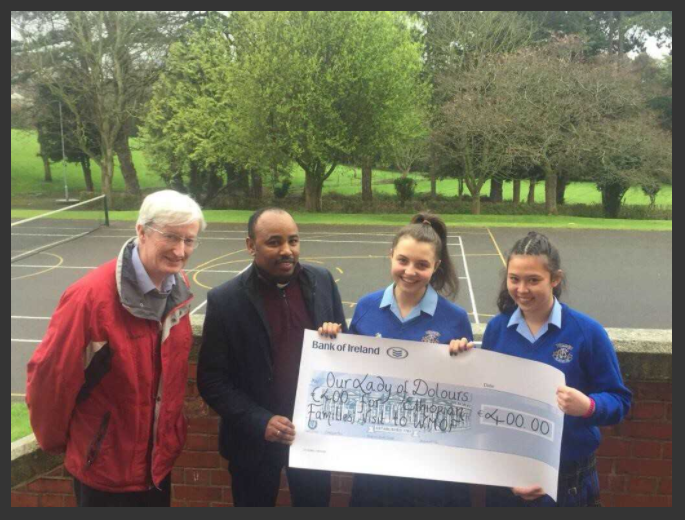 As part of their ongoing fundraising The Glasnevin Grouping of Parishes' will be hosting an exciting event on Saturday 14th April.
The Mad Hatters Afternoon Tea Party
on
Saturday 14th April from 2pm – 5pm
in the Parish Centre
Tickets are €15 and can be bought from the parish office
All Proceeds go to the Glasnevin Grouping 2018 Ethiopia / WMOF Project