Carols By Candlelight 2019
Our Annual  Carols by Candlelight event takes place this Wednesday 18th December in the Convent Chapel at 7.30pm. This is an extra special occasion celebrating the 80th year of our beautiful school.
Admission is free , but if you would prefer to secure your seat in advance your free ticket can be claimed on this Eventbrite page. If you can not make it on the night and would like to donate towards our chosen charities you can do that also on our Eventbrite page.
Eventbrite Link: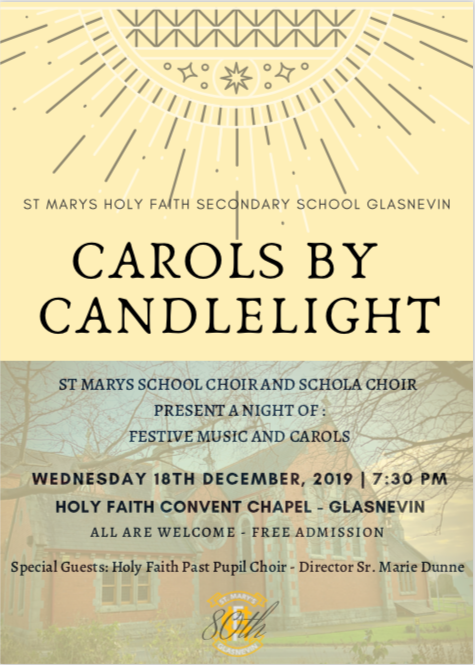 Come along and let the music take you on a jounrey of rediscovery towards the true meaning of Christmas.
Tea/Coffee and Mince Pies afterwards in St.Mary's School Choir Hall.
We look forward to seeing you all there to share the joy of Christmas!