Results Day 13th August
Congratulations to our class of 2019 who received their Leaving Certificate Results this morning!
If you need help understanding your results or have any other  queries or questions the free helpline below is available to students, parents and guardians.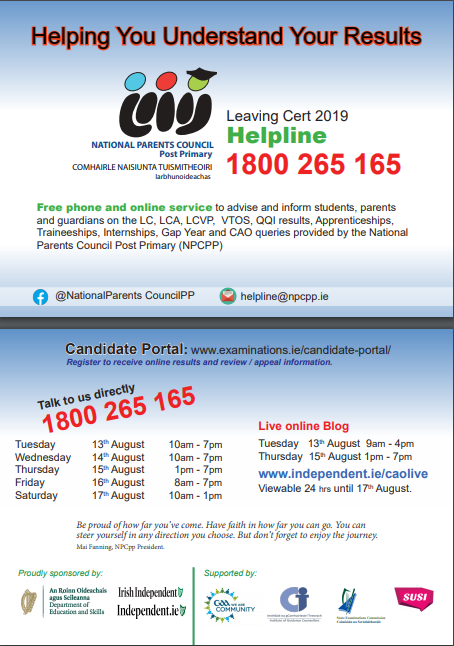 Appeals Service
Access to all of the results and post-results services will be through the SEC's new Candidate Self Service Portal (CSSP). You can register at
Should you have any difficulties remembering or accessing your Pin Number please ring the school office.