The Blessing of our newly refurbished Prayer Room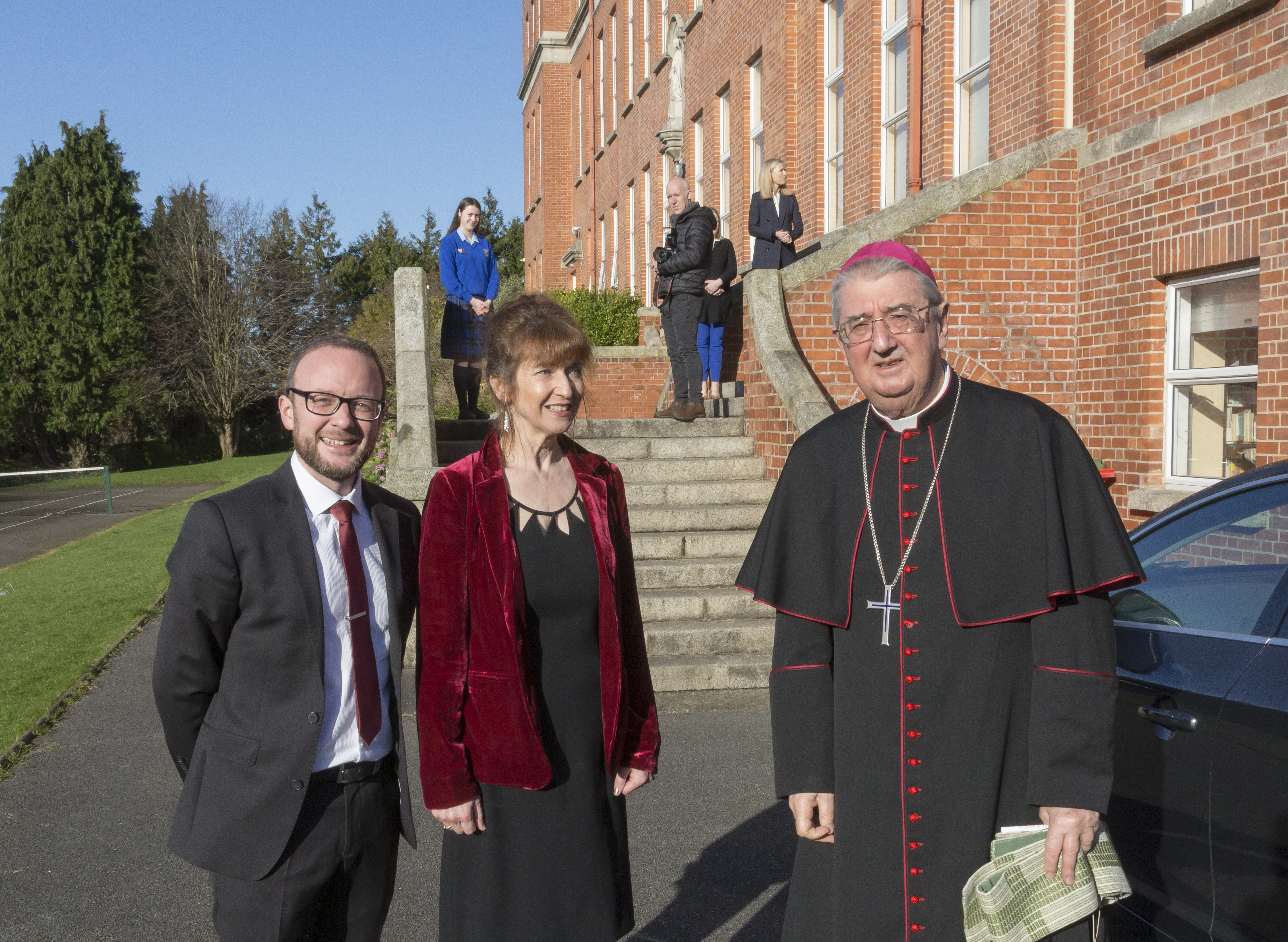 It was a proud and memorable day for St Mary's on 27th February 2020 when the Archbishop of Dublin Diarmuid Martin DD  visited our school to Bless our newly refurbished Prayer Room and preside at our Blessing Ceremony.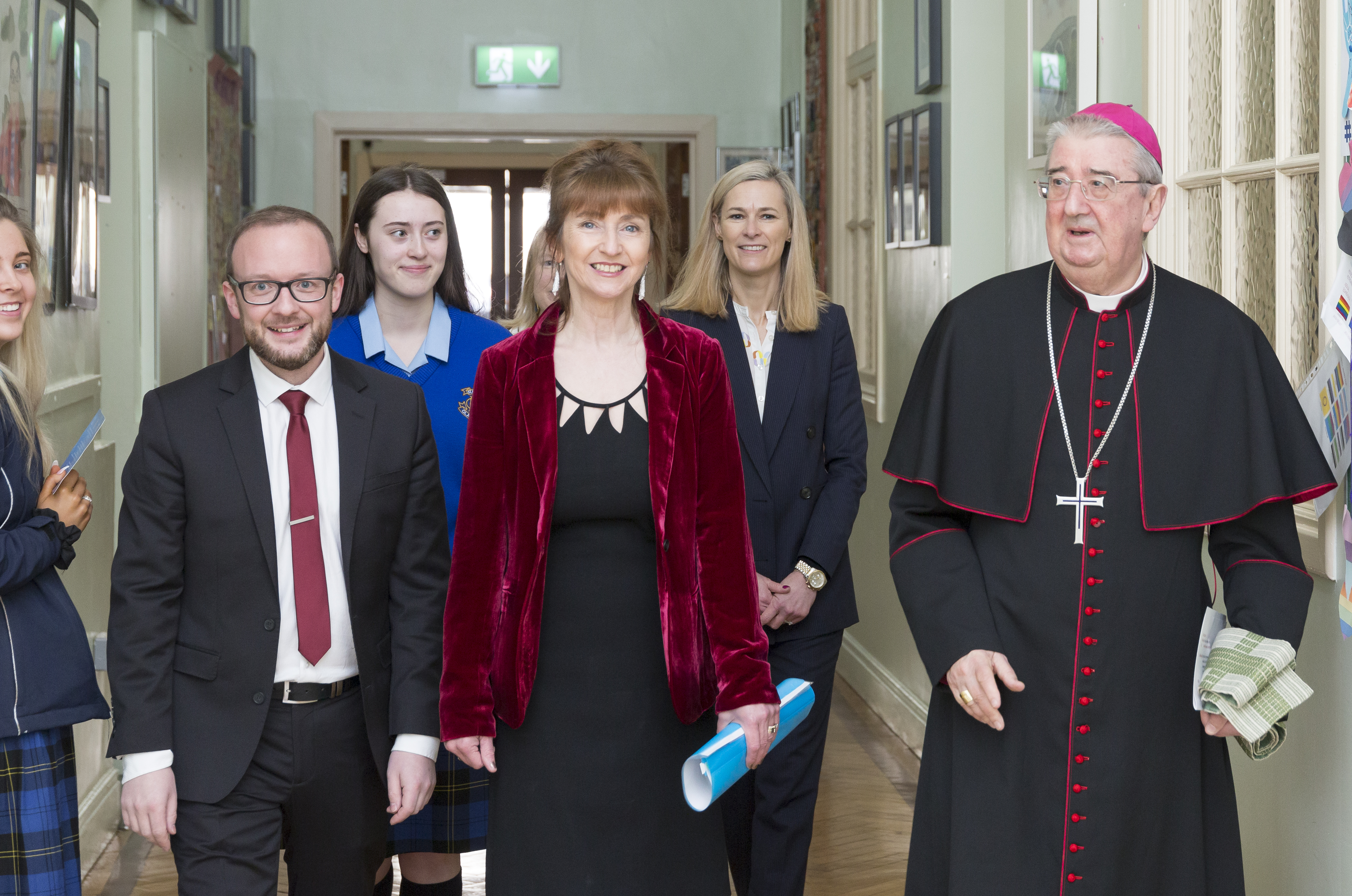 Invited guests at this momentous event included Fr Richard Sheehy and Father Damien McNiece, representatives of students, teachers, parents, Board of Management, Le Chéile and our many  honoured guests from the Holy Faith Order.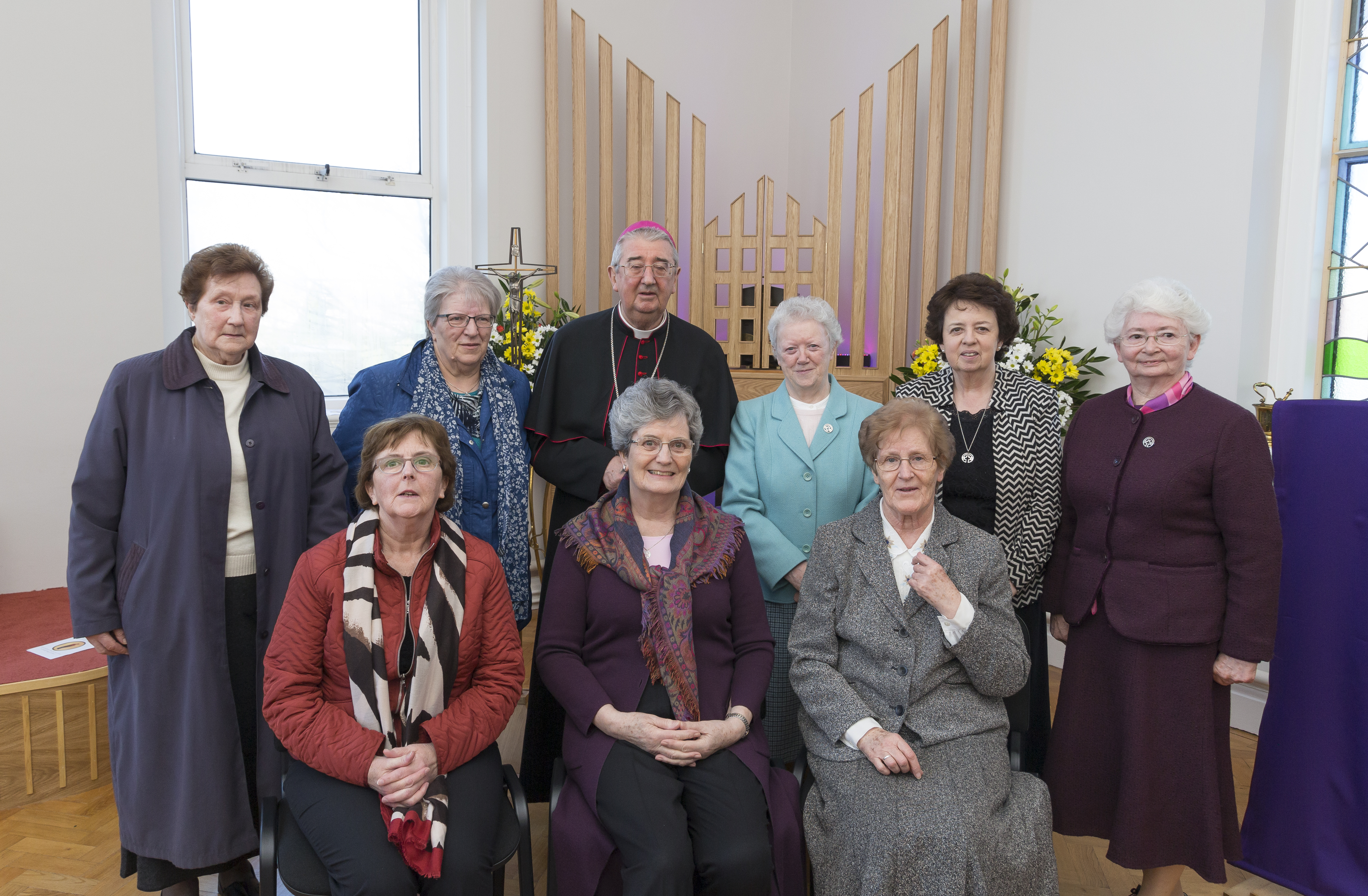 We are deeply indebted to  Archbishop Diarmuid for so kindly agreeing to be the Presider at this very special Liturgy of Blessing for our newly refurbished Prayer Room.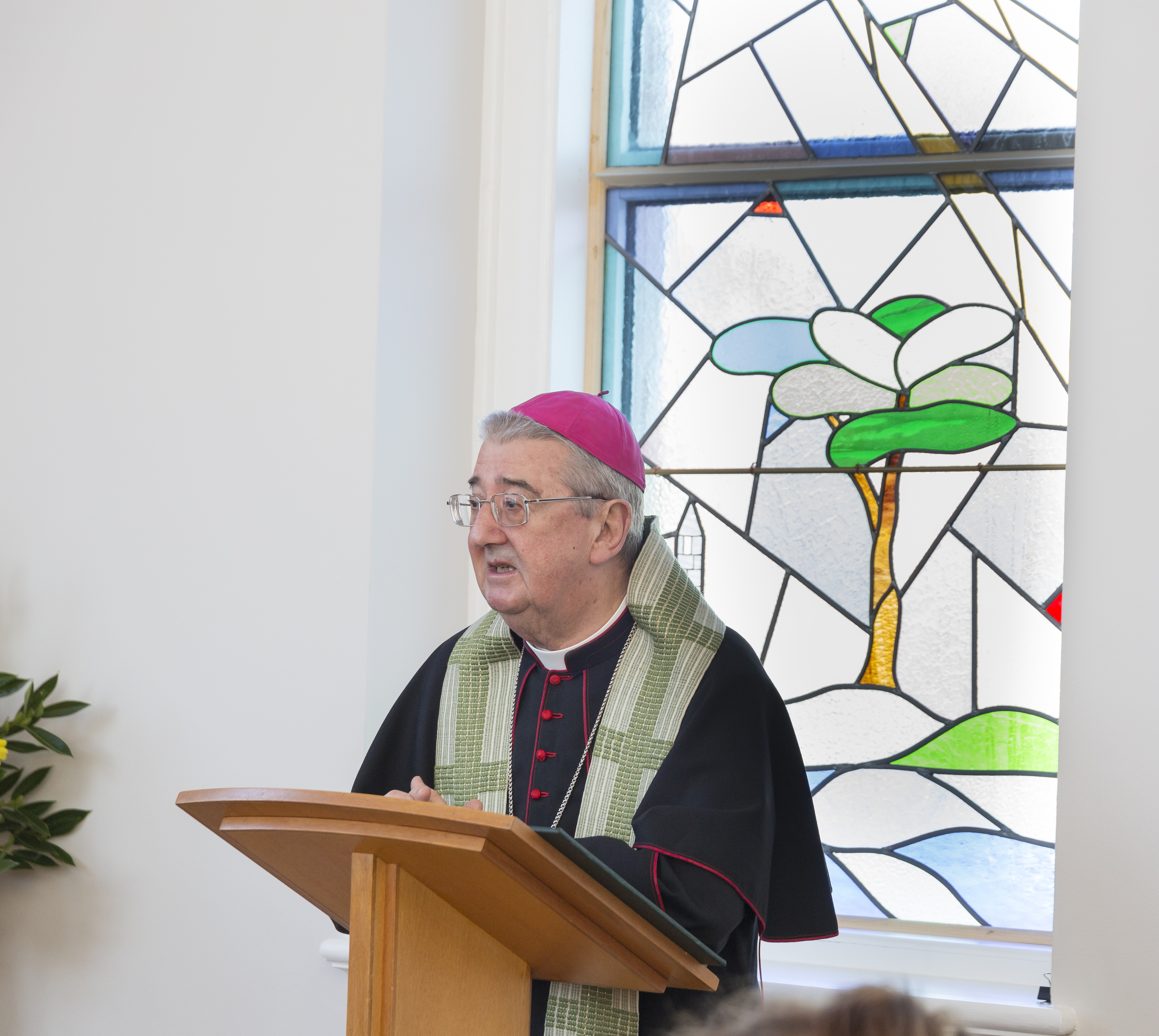 This day marked the culmination of more than three years of relentless planning and working towards a vision that has been realised in this renovation project. We are very grateful to all those who contributed towards the realisation of that vision. To the school community for contributing so generously to our fund raising campaign, to the O'Brien Trust which matched our fundraising total in grant aid and and to our Parents' Association whose generous donation was used exclusively to fund the stain glass windows especially commissioned to tell the story of Margaret Aylward and the Holy Faith order in Glasnevin and our school.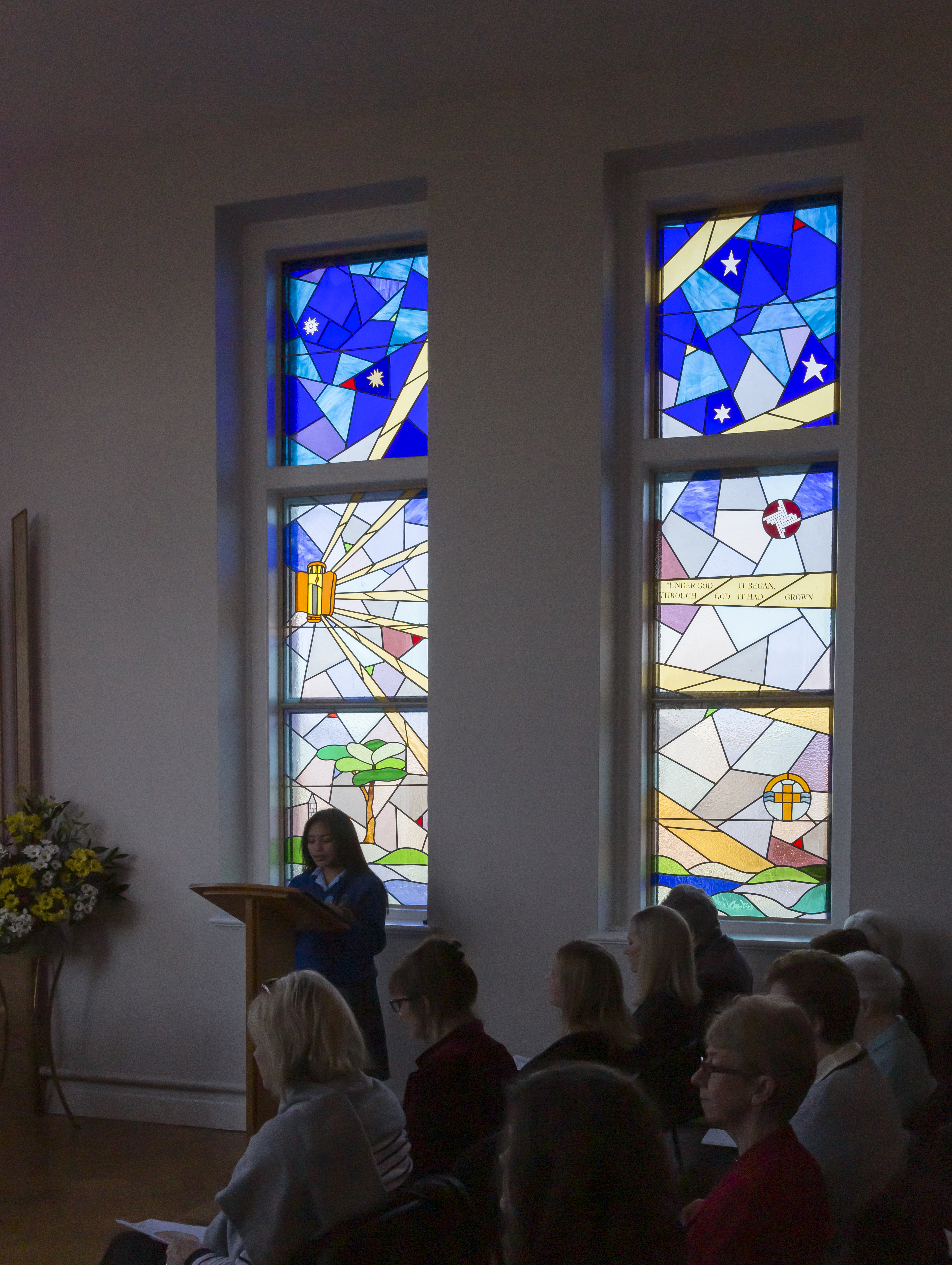 The two panels were designed to create one picture linked by the rays of hope from Margaret Aylward's lamp – the same lamp that shone in the darkness of her prison cell symbolising for us the light of faith.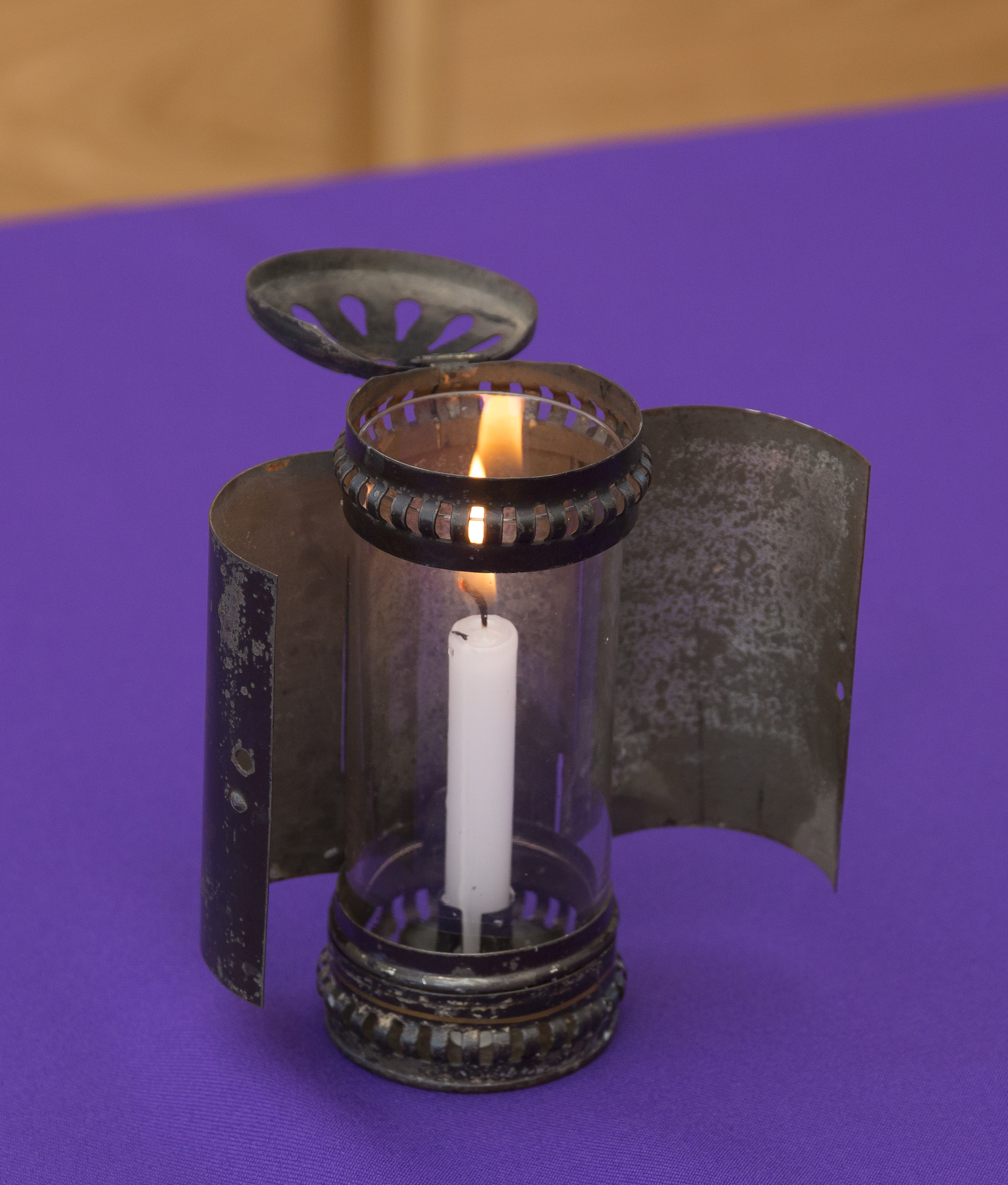 The bottom panels depict the waters of our local river and the waters of life that feature in the Holy Faith emblem.  The Cedar of Lebanon which proudly stands protected in the convent grounds sits on the hills of Glasnevin beside O'Connell's round tower.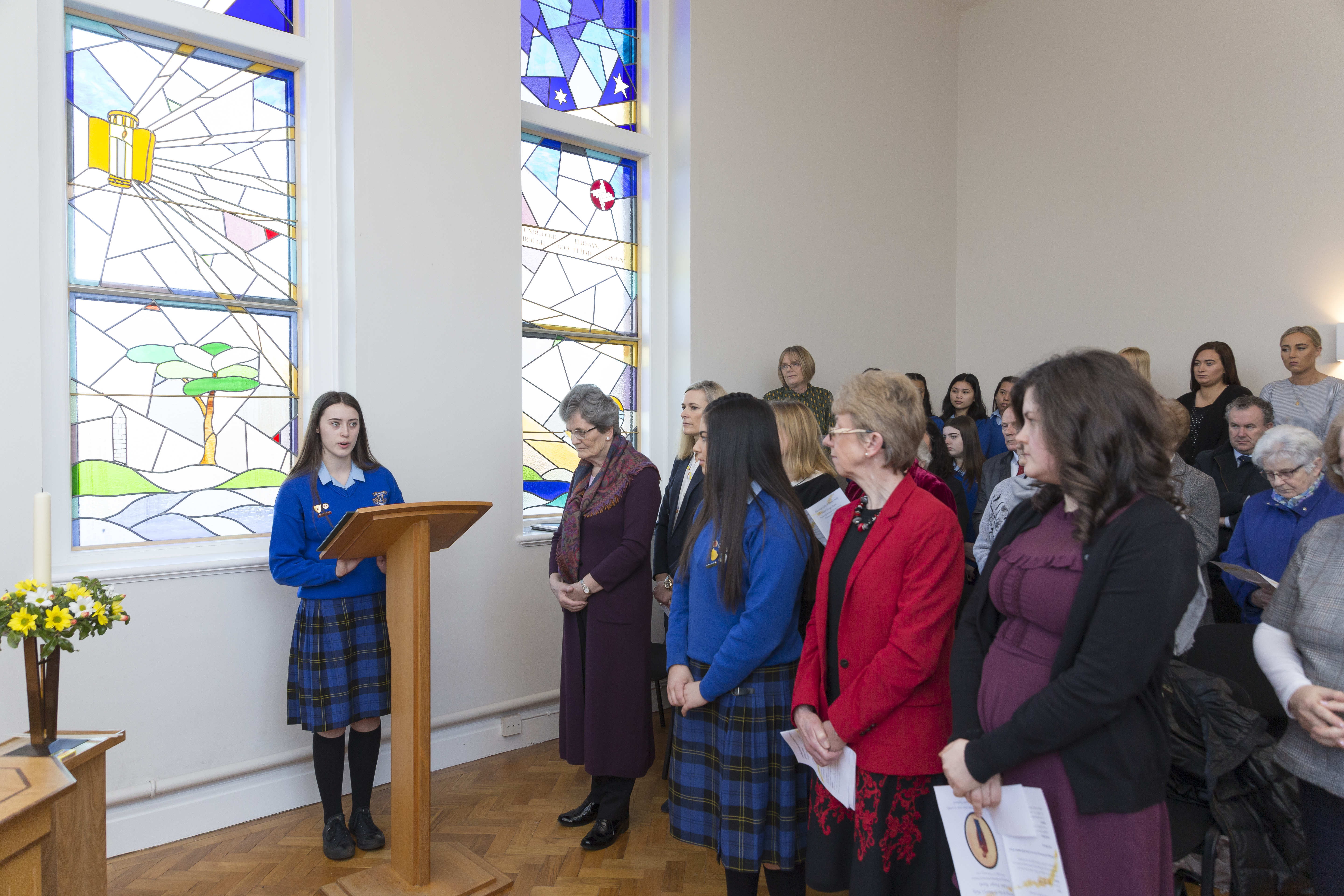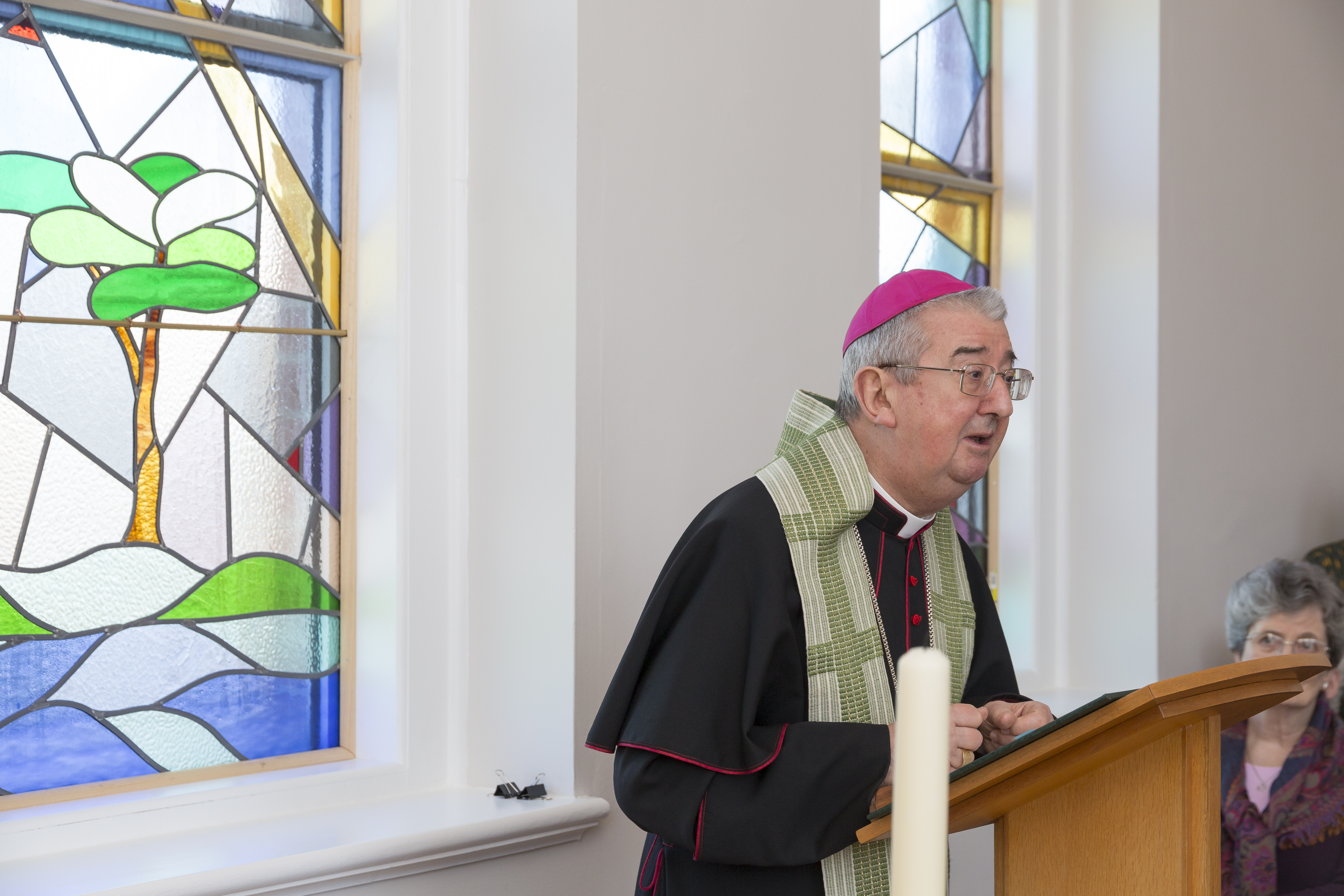 The rays of light emanating from the lamp reach up to the sky and to the polar star and as we gaze our eyes are directed upwards towards the heavens.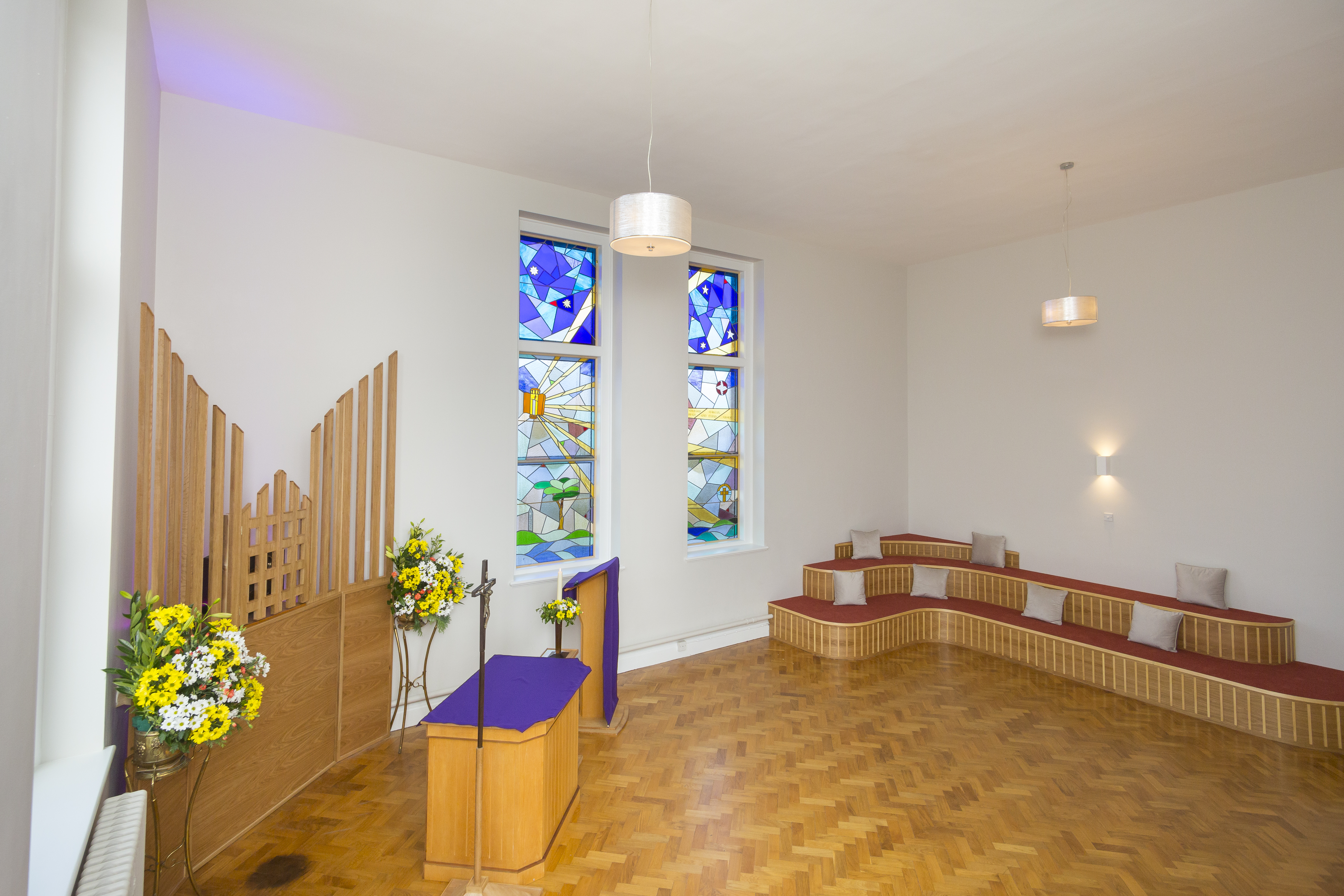 The curved seating areas have been carefully designed and constructed to enclose a serene space where the original parquet floor has been exposed and lovingly restored to its former glory.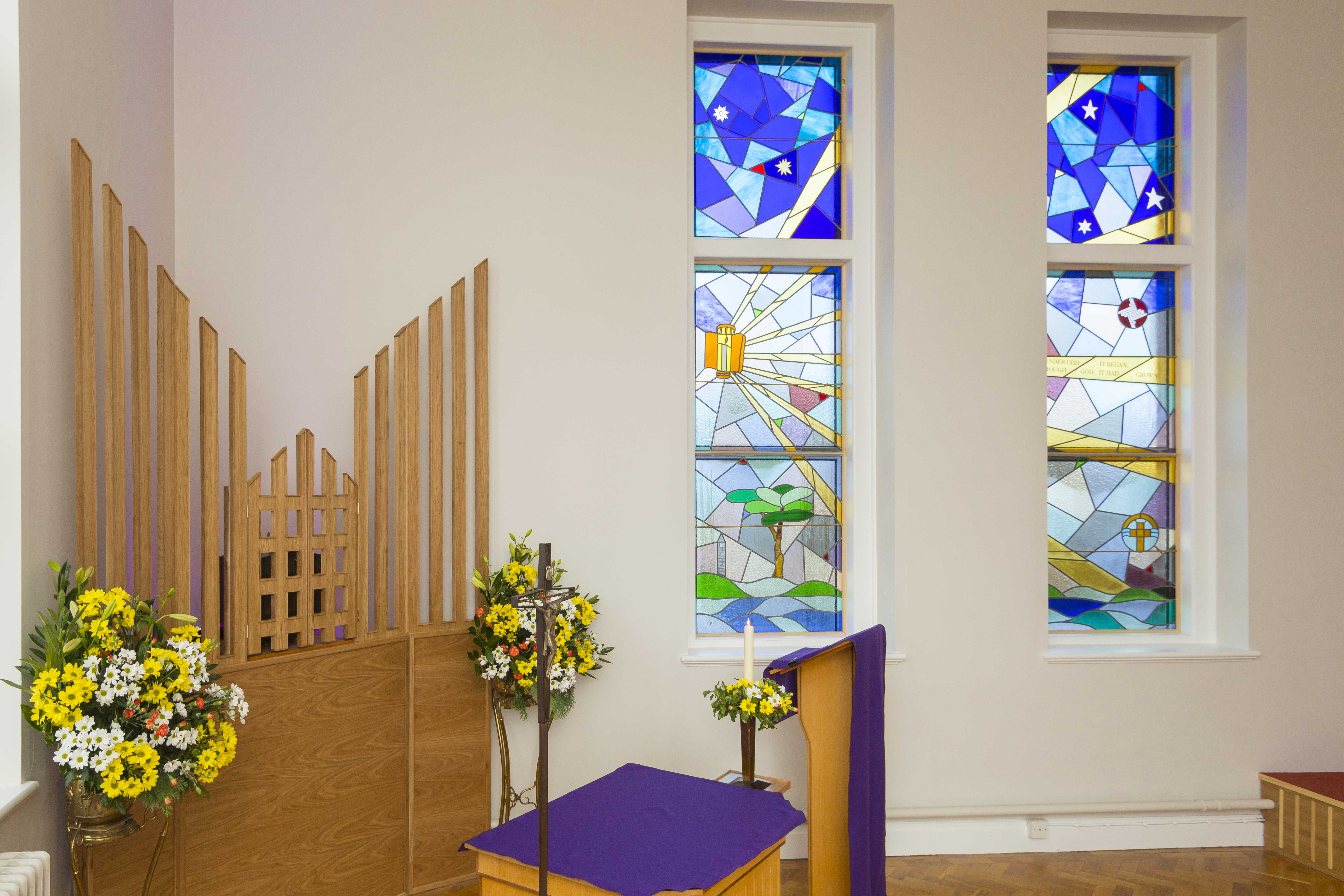 These soft curves are offset by the lines of the beautiful oak altar design – which houses behind closed gates the precious Tabernacle. The beautiful Icon of the Holy Mother of God written for us by Sr Veronica Maguire depicts Our Lady, hands outstretched in supplication, inviting those who gaze to enter into her sacred and healing presence.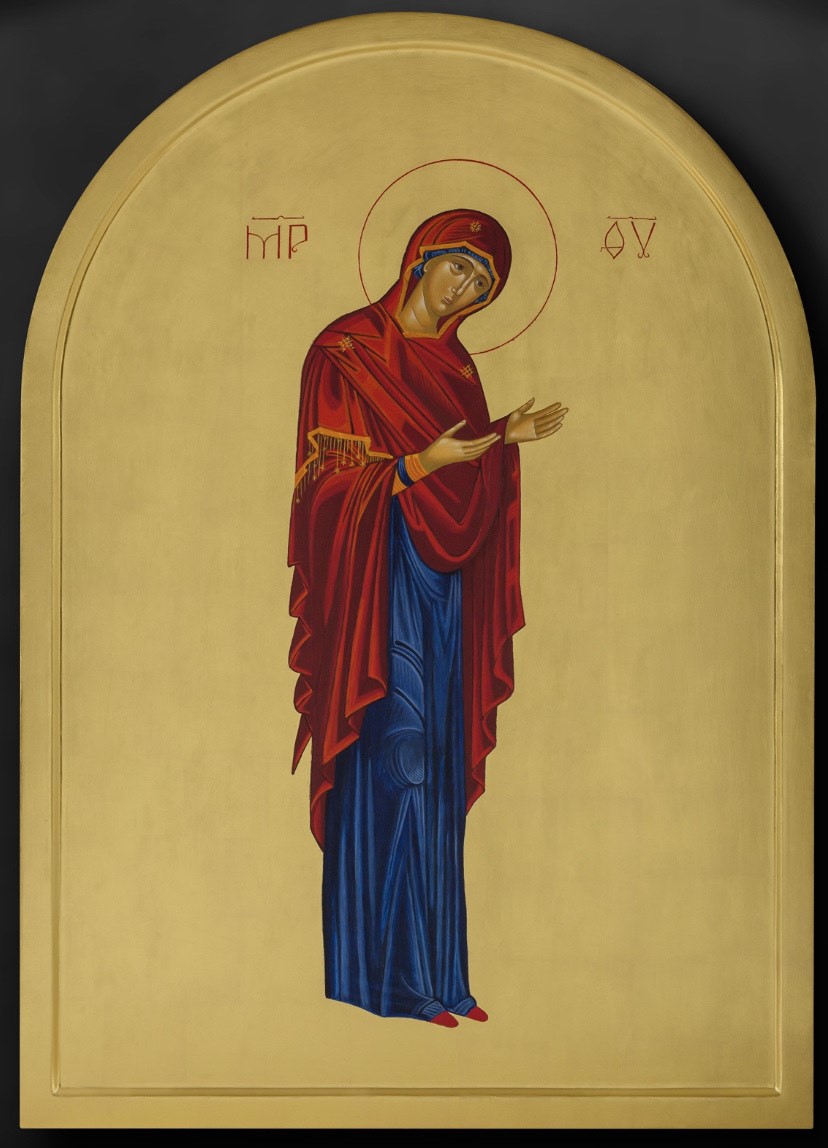 In a world of noise and over stimulation this sacred space, the very heart and soul of our school, affords us all the opportunity to take time out, to meditate and to connect with God and with our inner selves.  It is our intention to introduce all of our students to our Prayer Room over the coming weeks and we hope that it becomes a place of solace and comfort to those in need of consolation and restoration, and a place of joy where we can come to give thanks to God for our many blessings.