TY Students Honoured at Maynooth University's Presentation Ceremony
Congratulations to TY students Sarah Pollard and Louise McGuinness who were recognised at a prestigious ceremony in Maynooth University for their excellent grade in the Junior Certificate Business Studies examination.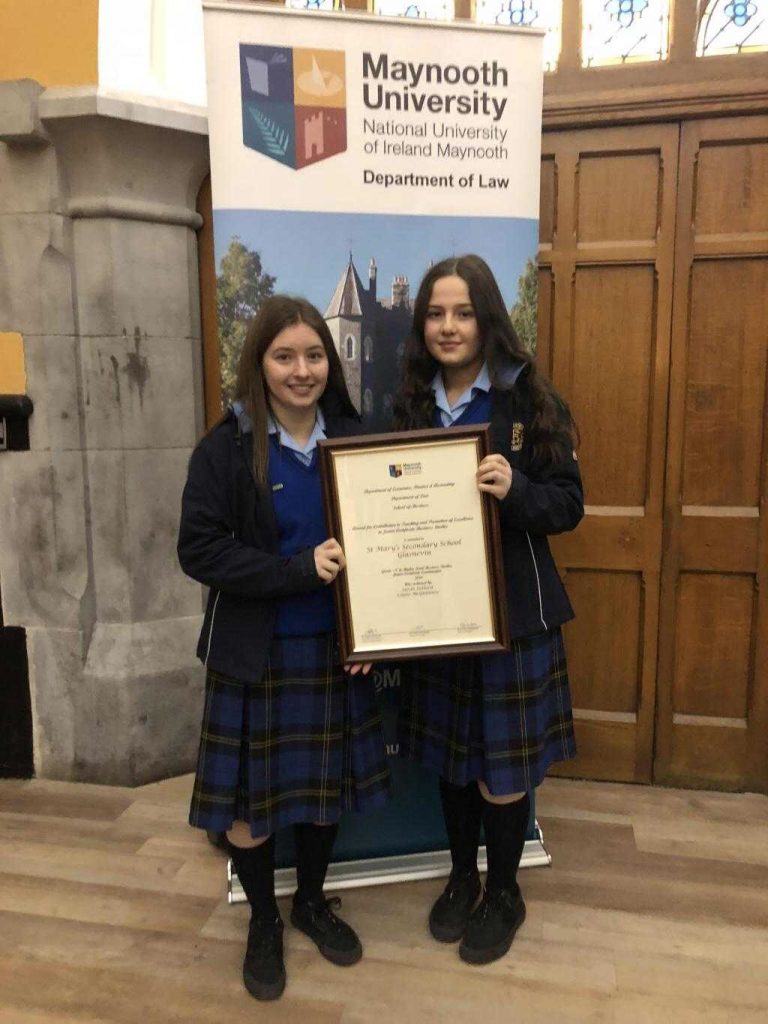 Sarah and Louise were invited to Maynooth University's presentation ceremony recognising excellence in Junior Certificate Business Studies which is being run in association with the Business Studies Teachers Association of Ireland. Ms Walton also attended the ceremony representing our Business Studies teaching staff. This prestigious ceremony was held in Aula Maxima, South Campus on 29th January 2019 and afterwards recipients and their invited guests were invited to a reception in Pugin Hall.