Endless Chase at The Axis – Promotional Video
We are delighted to invite you to attend next week's performance of our TY Production in the Ballymun Axis on Monday 8th and Tuesday 9th of April at 7.30pm.
This year our TY students have created a production called "The Endless Chase".   It is a retelling of the Irish myth of Grainne & Diarmuid.  The show involves student-led and student-designed dance, acting, music, costumes, sound & lighting.  A unique element of the show is aerial acrobatics – a group of TYs have been training with Shane Holohan from "Taking Flight" in Phibsboro for the last 6 weeks.
Please click on the link below to access our promotional video:
https://drive.google.com/file/d/1rH86EgnOlXOkVSDJgy7v5ZoCWA6yI7uM/view?usp=sharing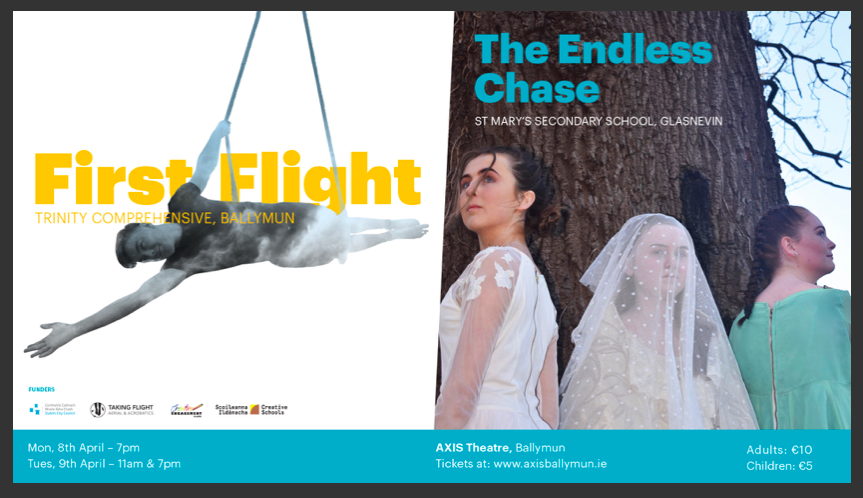 On the night, our students will share the performance space with Trinity Comprehensive Ballymun, who are also performing their own production.
Tickets are now available online on the Axis website  and the show is under the title "Taking Flight".
Tickets are €10.00 per adult and €5.00 per student.
Click on the link or QR Code below to purchase tickets:
https://purchase.tickets.com/buy/TicketPurchase?agency=AXIS&organ_val=34627&schedule=list