Skifest 2019 Technology Award
Congratulations to Mony Aramalla (1 Daisy) on winning the SciFest 2019 Technology Award for best project in the Physical Sciences and Technology categories at the regional final of the competition on Friday 3rd May in DCU.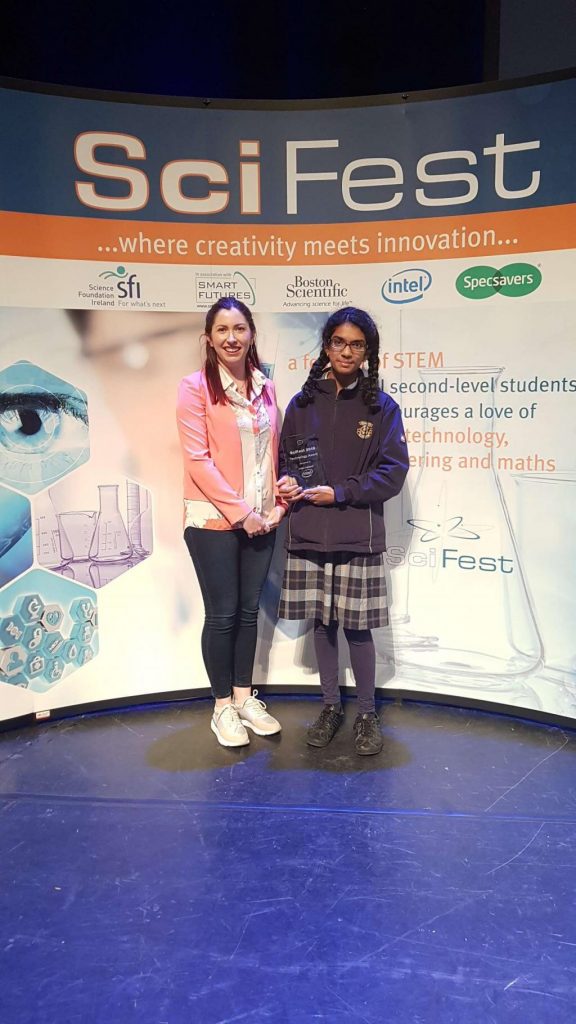 Her project involved the development of a 'micrinfo' app which she linked to an investigation to change the learning habits of adolescents. The app generates facts, challenges users and provides quizzes to test the users with their general knowledge. Her project stand was very impressive and outlined her hypothesis, experimentation methods, data collected, conclusions and further research she carried out to support this physical Science project.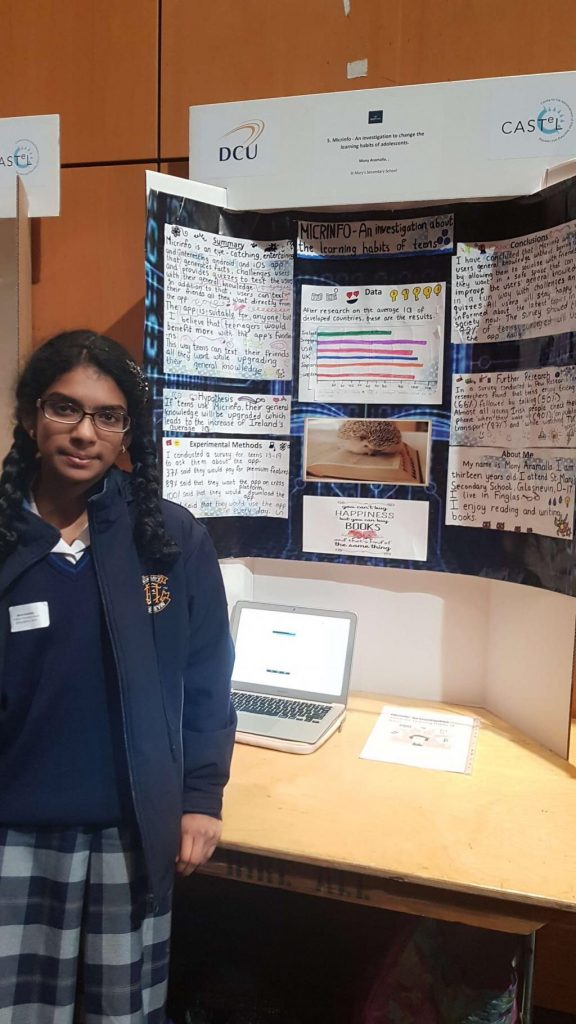 A big thank you to her mentor Ms Browne and huge congratulations to Mony on winning this prestigious  award which is sponsored by Intel. We wish Mony the very best of luck in the national final of the competition which will take place later in the month.