Great News For St Mary's! Approval Granted For Additional Accommodation!
These are very exciting times for St Mary's Glasnevin!
We are delighted to report that our application for additional accommodation has been approved by the Department of Education and Skills. The Design Team is now in place and preliminary plans are being prepared for the new building which will comprise a new Art/Craft Room with storage area, a new state of the art Home Economics Room and store and in line with our commitment to STEM for our students three new Science labs. The old Art/Science building will be demolished as part of this project making way for a new garden/outdoor learning space where we can continue to promote our green policies and our whole whole-school commitment to encouraging biodiversity.
The photo of the model below illustrates in white where the proposed building might be situated in relation to the present school building .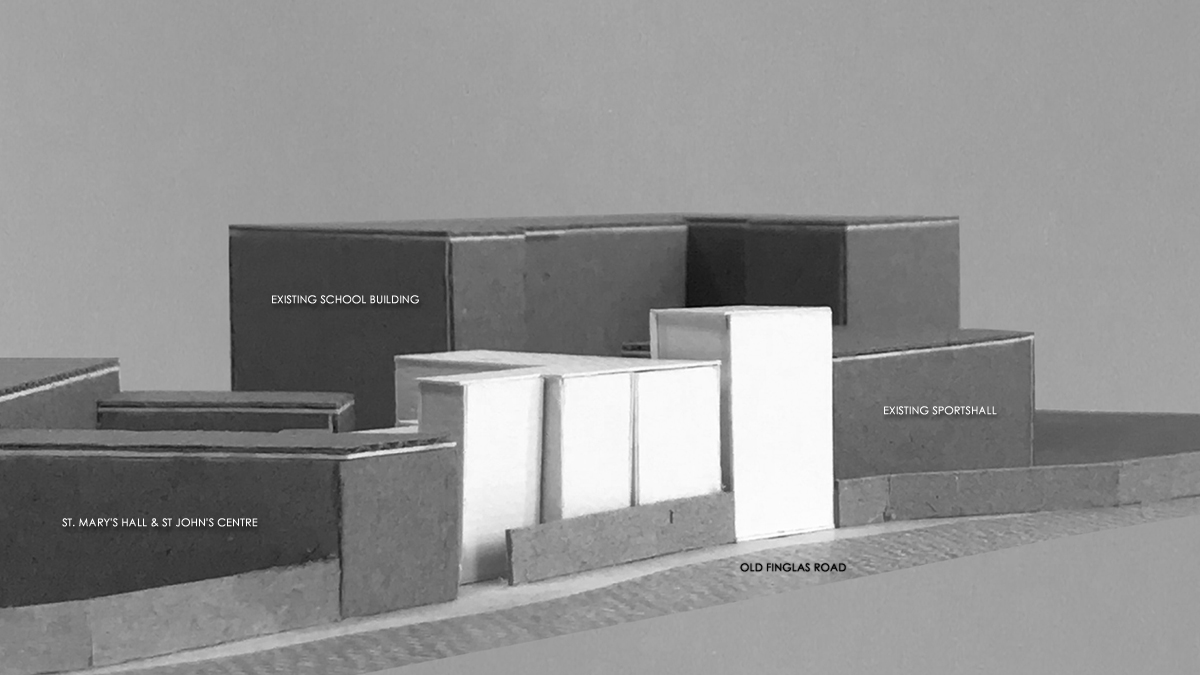 This photo gives a sense of the proposed building from above.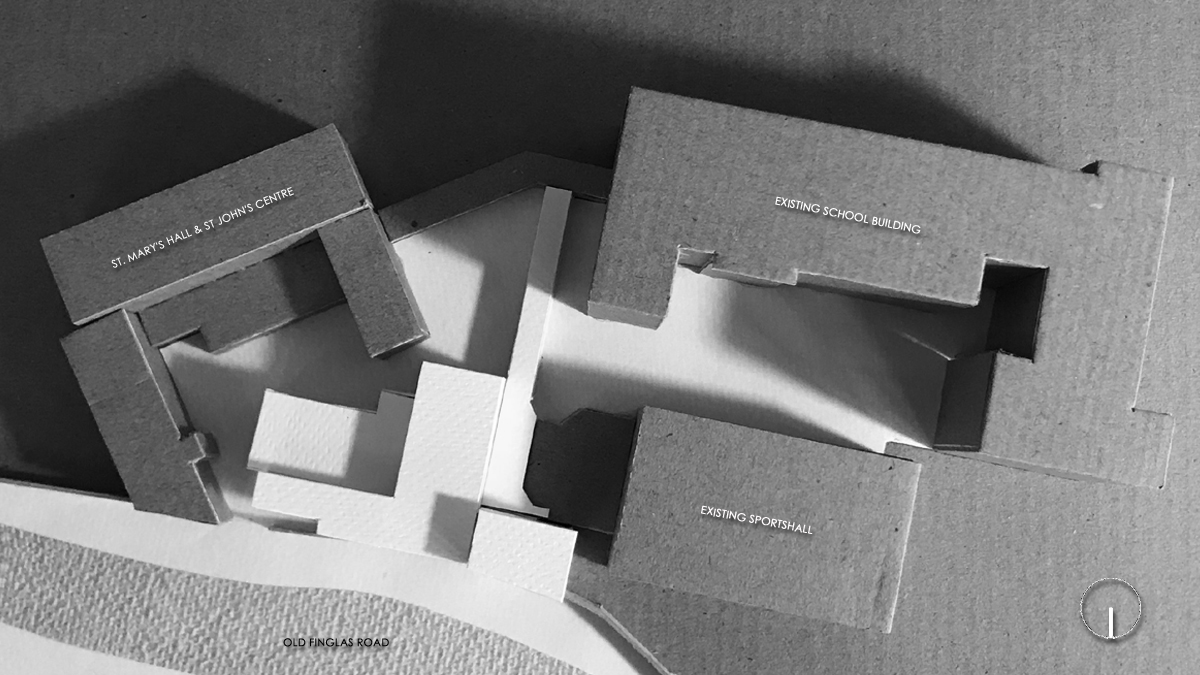 The Design Team met for the first time in the school on 19th November 2019. Student, teacher and parent representatives attended this historic meeting alongside the Holy Faith Congregational Leader Sr Rosaleen Cunniffe, The Executive Director of Le Chéile Ms Eilis Humphreys, The Building Advisor to the JMB Mr Noel Merrick, the Principal Ms Bourke and members of the Board of Management.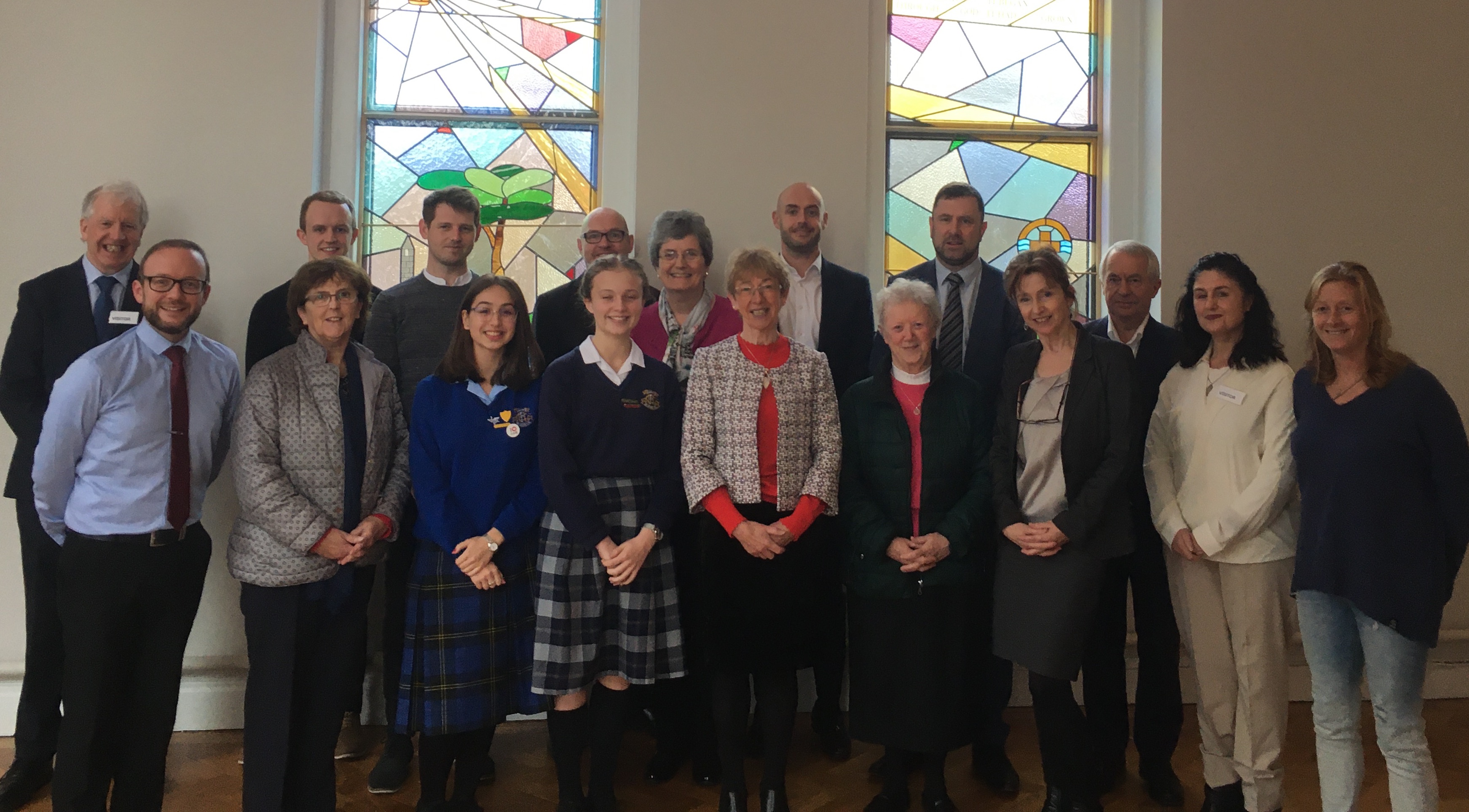 We will keep you posted with updates to this exciting project here on our website and on our App and Twitter account.