St Mary's Proudly Boasts Four Finalists in the BTYS Exhibition at the RDS
We are delighted that four projects got through to the national final which is taking place at the RDS until Saturday. The following projects are being showcased by the following students:
1: E-CBT – An Electronic Solution to Impulse Control (Technology Category) – Mony Aramalla 2nd year student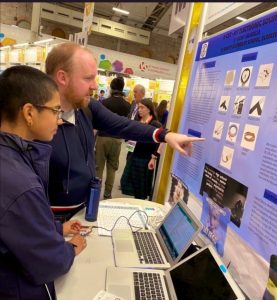 2. The Importance of Gender Identification During Adolescence to Support Positive Mental Health and Wellbeing in Secondary School (Social and Behavioural Sciences Category) – Jack Bateson 2nd year student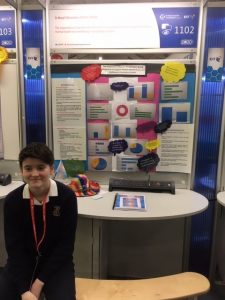 3. Is Climate Change Changing me? An Investigation into Teenagers Attitudes Towards Climate Change (Social and Behavioural Sciences Category) – Erin Tuke and Robyn O'Donnell 2nd year students
4. An Investigation into the Creation and Awareness of the 20×20 Female Sports Campaign. Does IT Have the Power to Shift Ireland's Cultural Perception and Awareness of Women in Sports? (Social and Behavioural Sciences Category) – Aoife Hughes, Aoife Scully and Rugile Auskalynte  TY students.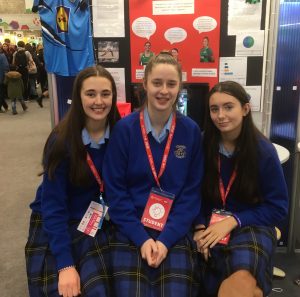 We are so proud of our budding scientists and wish them every success with their projects and hope they are very proud of their wonderful personal achievements.
Special thanks to their dedicated BTYS mentors Ms Mulvey and Ms Browne who have guided and supported them every step of the journey!
Good luck to all our competitors!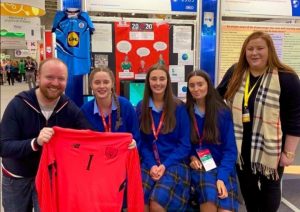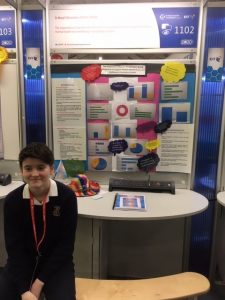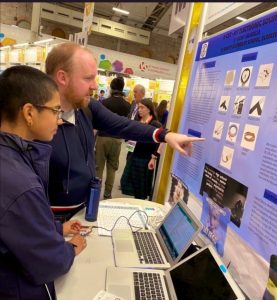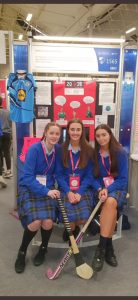 More than 1,100 students are taking part in this year's BT Young Scientist and Technology Exhibition at the RDS in Dublin, which was officially opened by Taoiseach Leo Varadkar on Wednesday afternoon.
About 60% of the projects on show this year relate to climate change and the environment.
The exhibition will be open to the public until Saturday evening.
Mari Cahalane, Head of BT Young Scientist and Technology Exhibition, said that around 50,000 people are expected to attend this year's exhibition!